15 Reasons Why Google My Business Listing & Local SEO Are Important
You've probably heard a lot about local SEO being one of the most important facets when it comes to digital marketing.
However, we think it's only fair that before we nod our heads and agree with popular opinion, we need to have a concise idea of what exactly local SEO is, its relevance in today's world, and how it impacts businesses.
This article breaks down that information for you, so you can have a clear idea of why local SEO holds such a dominant position in online marketing, and how it can help you grow your business.
What is Local SEO?
Local SEO serves to promote your business' visibility on location-based searches. It is merely a variation of your regular Search Engine Optimization, and is aimed at making sure your business gets found online by people searching for it at that locality.
These include searches with certain geo qualifiers, such as city, state, zip code, etc., and 'near me' searches, where Google picks up the geo-location of the person and provides search results from that area.
Why Is It Important?
Local SEO is extremely important, especially if you have a business with a brick-and-mortar store, or one that provides a service in a certain locality.
According to a study done by Forbes, 95% of smartphone users have used their device to perform local searches, out of which 61% called the business and 59% visited.
And SearchEngineWatch found that 70% of mobile users click to call a business directly from Google search results using their mobile phones.
Now these numbers will tell you that leads from location-based searches are a major avenue for potential customers, and those numbers will only keep growing. Since these leads are from people who are specifically searching for products or services that your business offers, it is safe to assume that these are qualified leads that will definitely have a higher conversion rate as well.
So the next time a potential customers searches for your product or service, make sure you appear in top search results and maps results.
Getting your business in Google's local 3 pack
Additionally, local SEO can help your business appear in Google's local 3-pack, which is one of the most coveted spots when it comes to search engine results. What is this local 3-pack, you ask? Well, here it is.
Initially, Google's SERP responded to local searches by showing the seven most popular businesses that are related to your search in the form of a snippet. This was called the local 7-pack, and it featured the addresses, phone numbers and direction links to each of those businesses.
However, as browsing trends evolved to become dominated by smartphones, Google reduced it's 7-pack to include just three results, for a better user experience. As you might have guessed, it's called the local 3-pack now, and here's why a spot in this is so highly sought after.
According to this Moz study, 44% of people who performed a local search clicked on a local 3-pack listing, while only 8% chose to load "more local results". This goes to show that most people who search for local listings find what they are looking for, within the local 3-pack options provided.
Hence getting that spot in the search results could drive a huge amount of traffic and potential revenue your way, and local SEO can help take your business there.
The Basics of Local SEO
Now that we've taken a look at what local SEO is, and why it's important, let's check out what you can do to improve your business' local SEO.
The first thing to understand here is that this is SEO for location-based searches. Which means a physical address or location is a prerequisite for a business to show up on local search results. If your business' address is not updated in Google My Business and other online directories, it will not show up when a customer runs a "near me" or "in *locality name*" search.
The next thing you need to ensure is that your business' NAP (Name, Address, and Phone number) is consistent across all the online directories you've enlisted in. if there are any discrepancies here, Google will most likely avoid listing your business in the local 3-pack.
Another way to improve your business' local SEO is through citations. A citation is when a third party website lists your business as a point of reference. This could contain your business' name, location, or contact info. It does not require a backlink to your business' website.
An example of a citation would be a food blog naming your restaurant as a good place to dine in your locality. This lets Google know that your business is trustworthy, and it will increase your chances of getting in the local 3-pack.
How does Local SEO impact your business?
If you own a small business, optimizing your business' local SEO can be extremely rewarding. Let's take a look at some of the benefits of local SEO:
Local SEO helps potential customers discover your business. A lot of local searches originate from non-locals who are searching for a business like yours, and with local SEO done right, your business can capture that audience.
Local SEO provides potential customers the information that they want, when they want it. For example, if your restaurant has free WiFi or is pet-friendly, displaying that information as part of your local SEO will attract customers who are looking for just that.
Even if your business does not have a website, local SEO helps your business stand out in local searches, and helps drive more traffic through online leads.
As mentioned earlier, 61% of people who performed a local search ended up calling the business. Local search optimization provides potential customers the power to take this action, and this in turn provides your business with a qualified lead that you can convert.
Local SEO helps drive people's decisions in favor of your business. The more data they have about your business, the more trustworthy you are in their eyes. This lays a strong foundation upon which you can build a mutually beneficial customer relationship.
Now that you know how local SEO can help your business, you can better manage its online presence, and build up your client base. Adding an SEO company to your marketing team will not only boost your local SEO but also increase your organic search engine rankings for your site and over your competitors. Schedule a free consultation that fits your calendar to see how our experts can help your business grow through search engine optimization.
So the next time a potential customers searches for your product or service, make sure you appear in top search results and maps results.
These 15 statistics will help you understand the importance of GMB listing and local SEO and how you could be losing hundreds of potential customers.
The Google 3-pack appears in the top spot in 93% of searches with local intent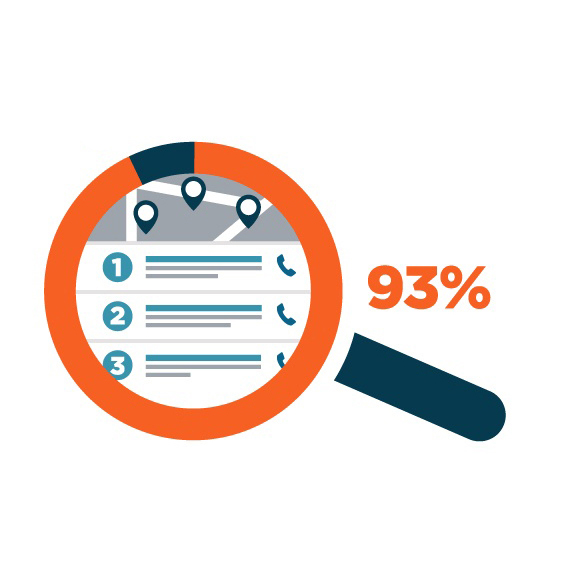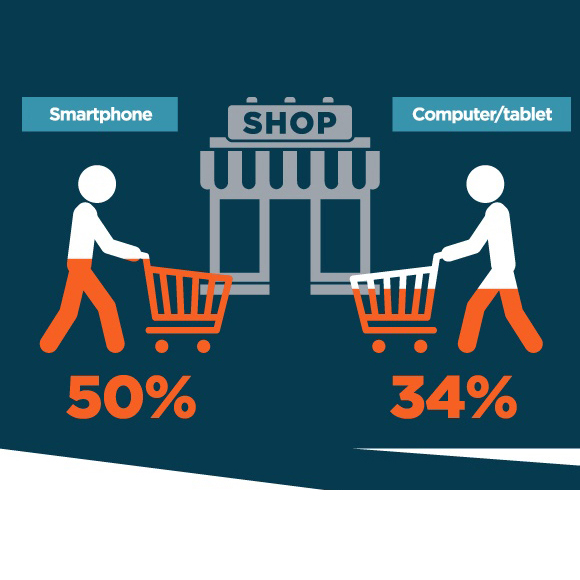 50% of customers who conducted a local search on their smartphone visited a store within a day, and 34% who searched on computer/tablet did the same
18% of local mobile searches lead to sale within one day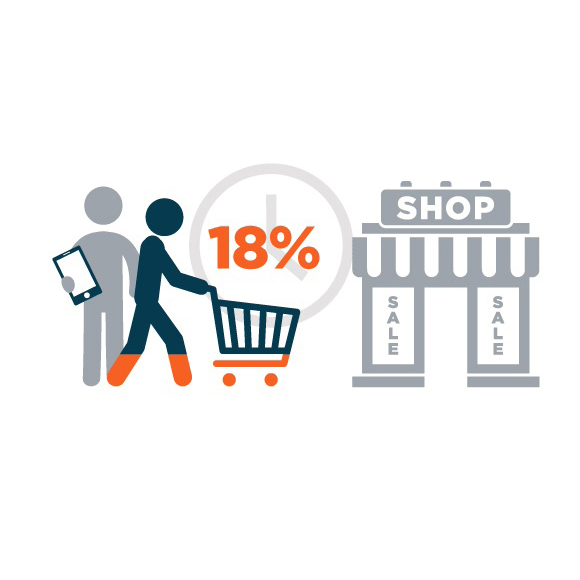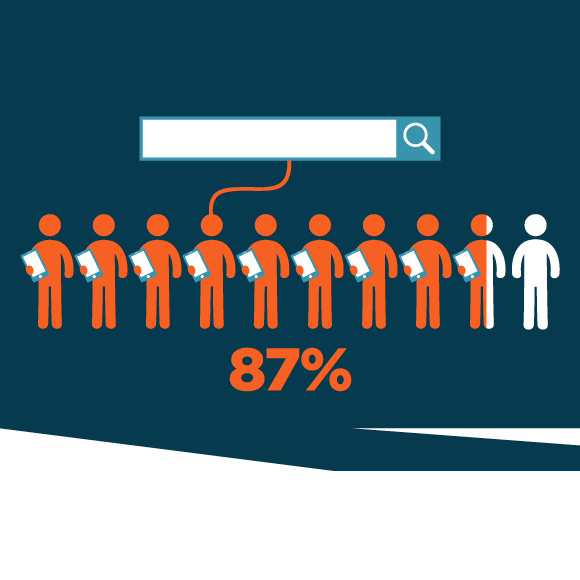 87% of smartphone owners use a search engine at least once a day
60% of adults (developed cities) use smartphones and tablets to search for local product and service information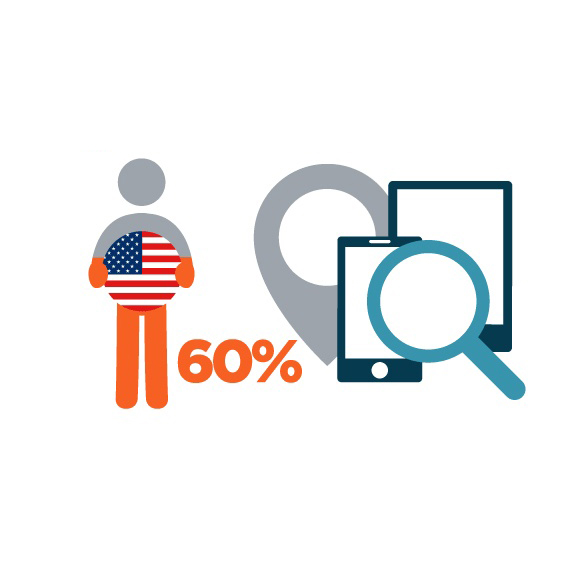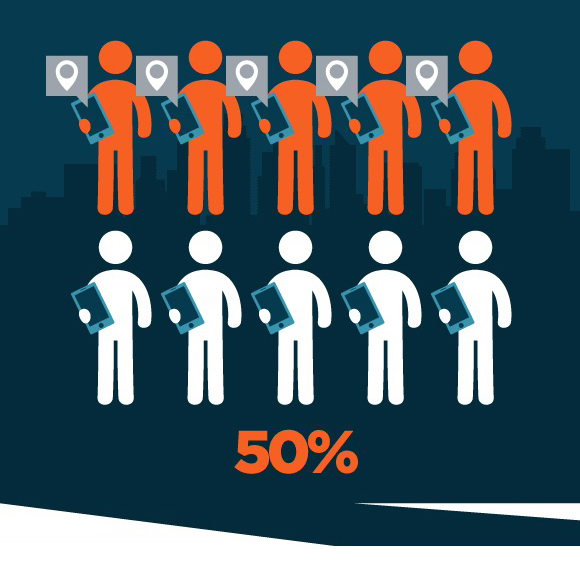 50% of local mobile searchers are looking for business information like local address
78% of local-mobile searches result in offline purchases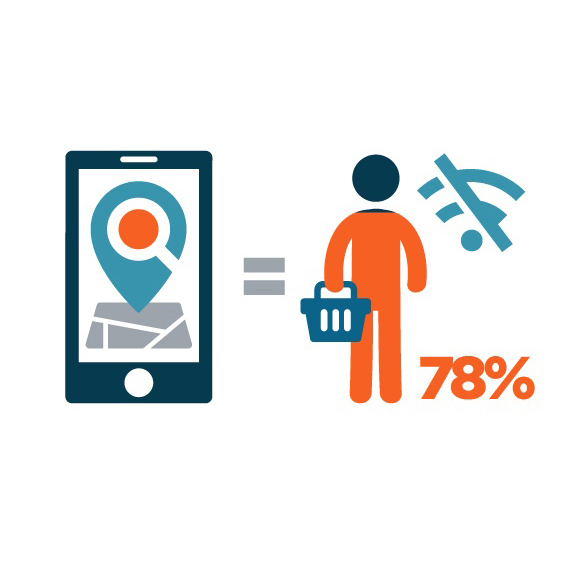 71% of surveyed people say they look up and confirm the location of a business before going to it for the first time
For the local listings 68% of searches were found to have used 'get directions' or 'click to call' in a mobile ad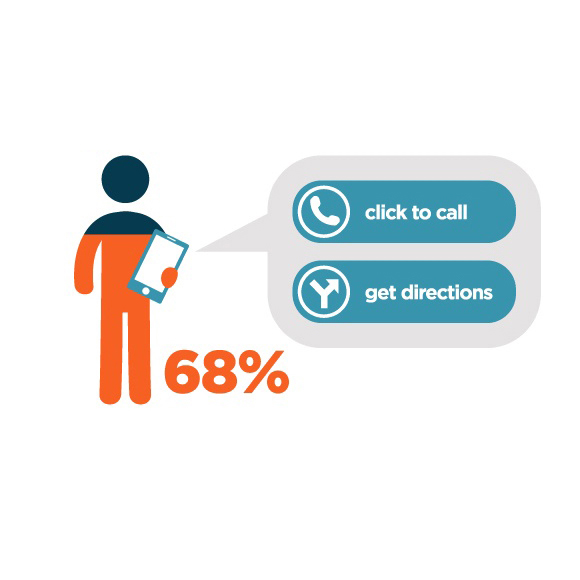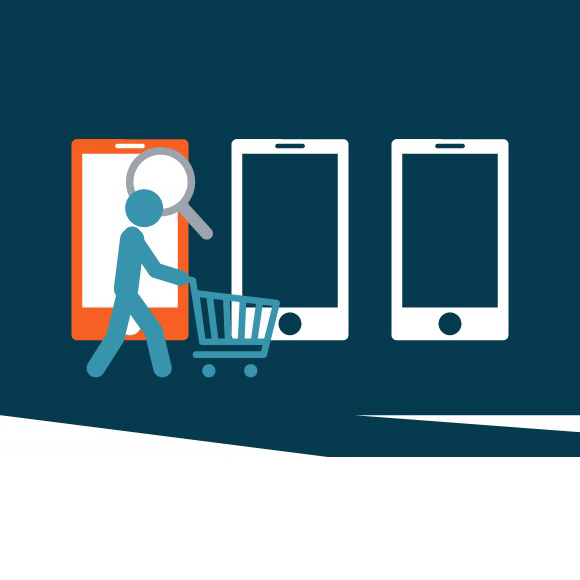 1 in 3 smartphone searches were made right before a store visit
89% of participants admitted to searching for the local business on their smartphone once a week or more with 58% searching at least daily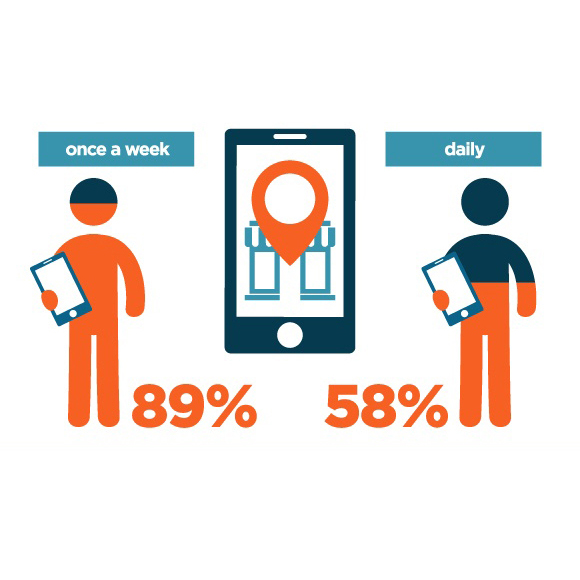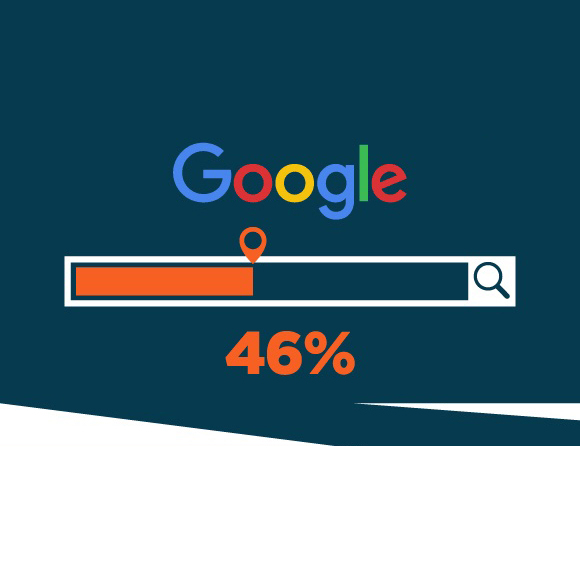 46% of all searches on Google are local
86% look-up the location of a business on Google Maps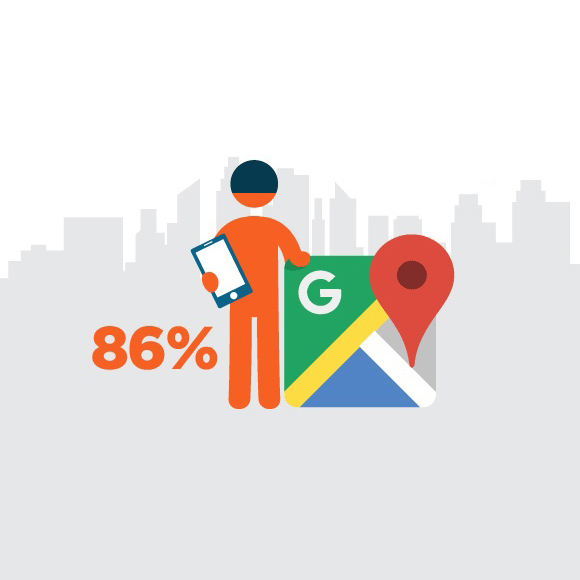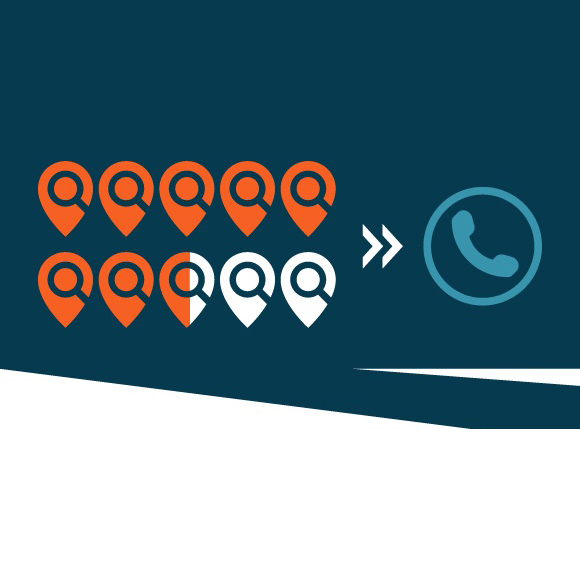 76% of local searches result in a phone call
So the next time a potential customers searches for your product or service, make sure you appear in top search results and maps results.
Data Sources:
A professionally designed, high converting website is the first step of a successful digital marketing campaign. Aero Business Solutions (ABS) is a professional website design and development company.
To get an amazing website for your business contact us today.