SEO Case Study: Sensen.ai
Powerful SEO Results For An Enterprise Client
Wanting to expand their digital presence and brand awareness, SenSen Networks needed to redesign and restructure the website along with a complete overhaul of the on-page SEO setup of the website.
Increase in organic
traffic from Google
Increase in
online conversions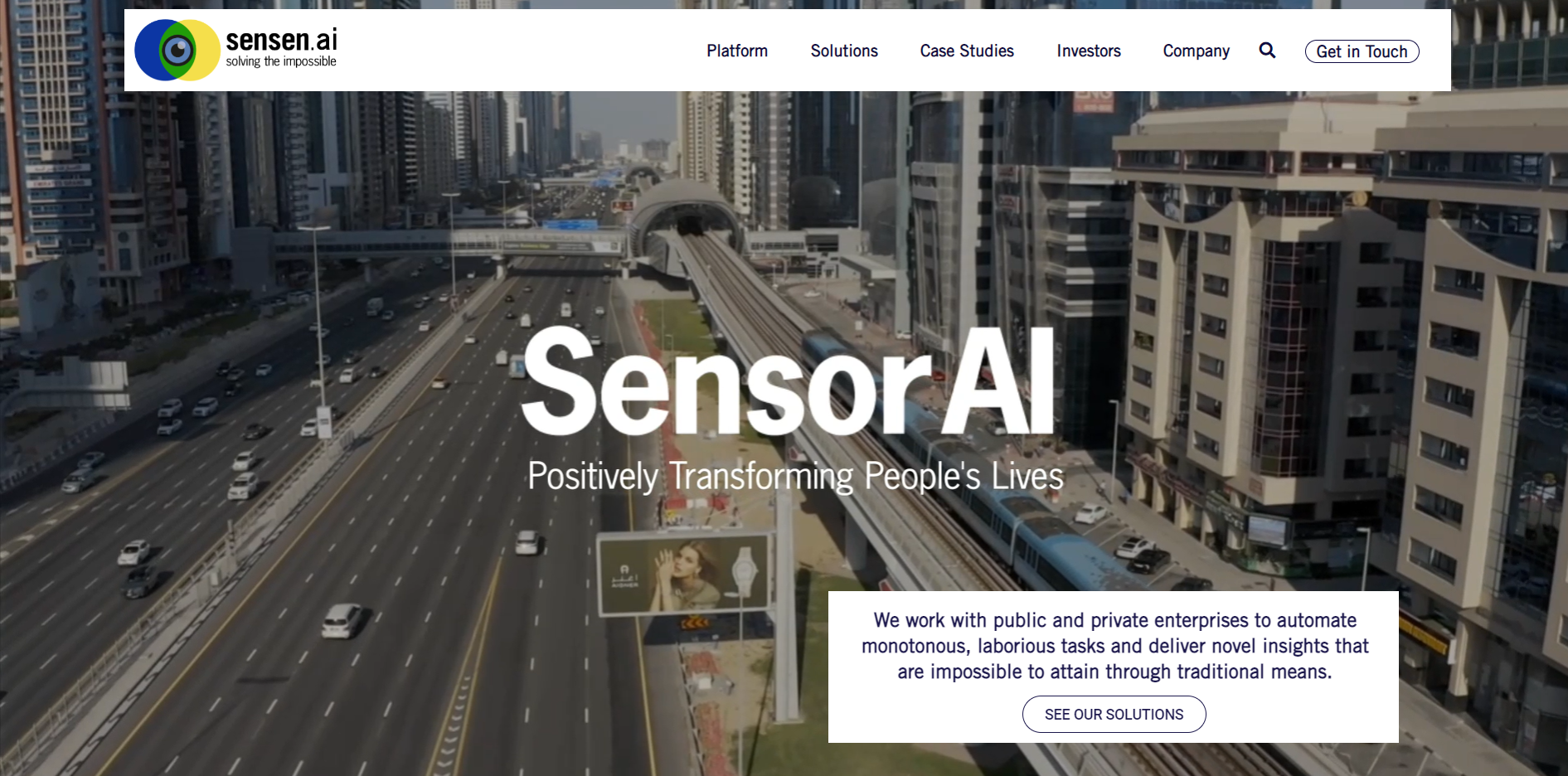 Sensen.ai is an artificial intelligence solutions firm based in Melbourne, Australia. They specialize in video-IoT data analytics solutions. We serve retail and leisure markets in Australia, the USA, Europe & the Middle east.
SenSen Networks Ltd is a publicly listed AI solutions company in the Australian and American stock exchanges.
User acquisition through SEO & engagement on the website is a key part of Sensen's digital strategy, and they wanted a partner they could trust to deliver results.
Sensen's website was created a long time ago and did meet the ever-evolving requirements of search engines like Google. This was resulting in a loss of targeted & intent-based organic traffic and lower user engagement on the website. The old website also had an unorganized site structure that was making it difficult for search engine bots to crawl the website efficiently.
Our challenge was to strategically restructure & redevelop the entire website and boost organic user acquisition and onsite engagement. A complete redo on the on-page SEO was also implemented to improve the website's performance on search results.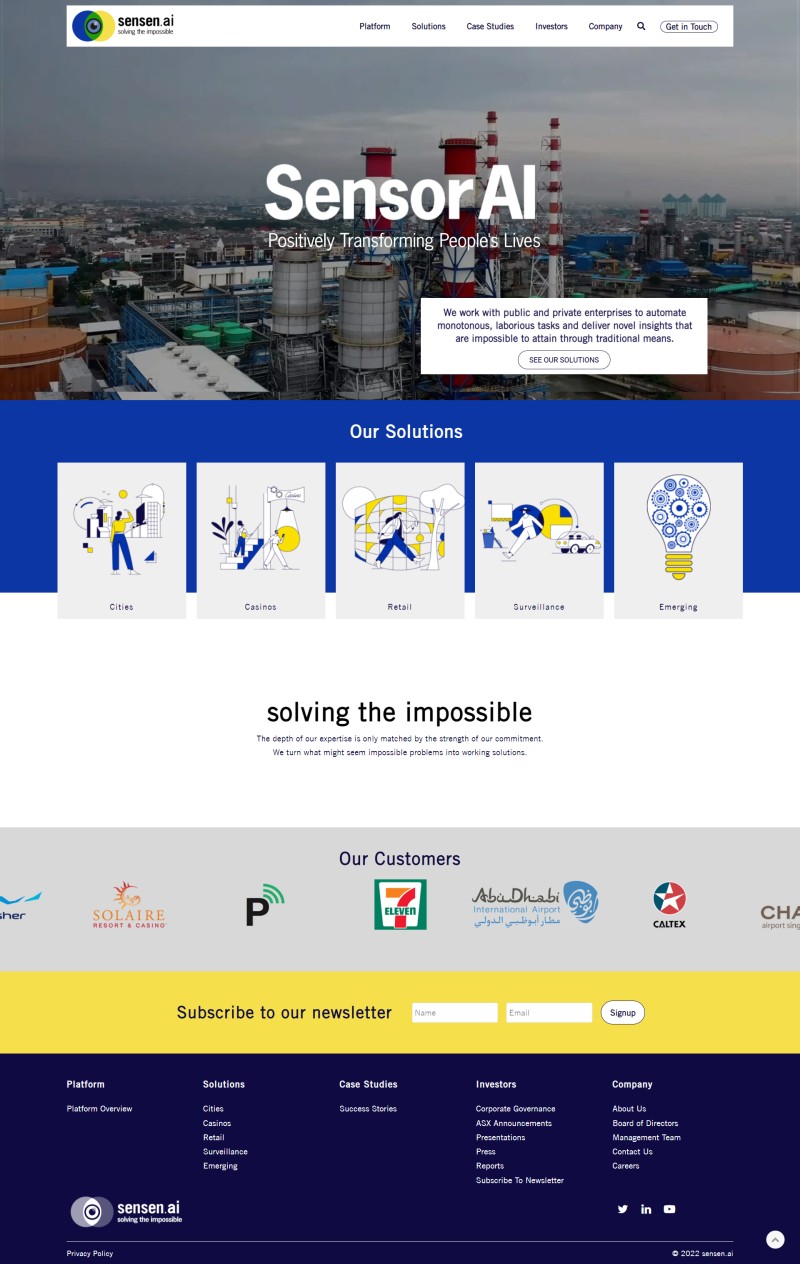 Since partnering with ABS, Sensen's website has had a massive uptick in organic search traffic. This has helped them effectively deliver important stock market updates to their investors and also keep their prospects & customers up to date with their latest products and services.
Working with us, Sensen has seen:
115% increase in organic sessions in just 6 months
550% increase in prospect engagement on the website
Sensen's team shared they were impressed by our commitment to complete the project on time while not letting unexpected bumps get in the way. They were also impressed by our SEO team's expansive knowledge of the platform and industry.
Increase in organic
traffic from Google
Increase in
online conversions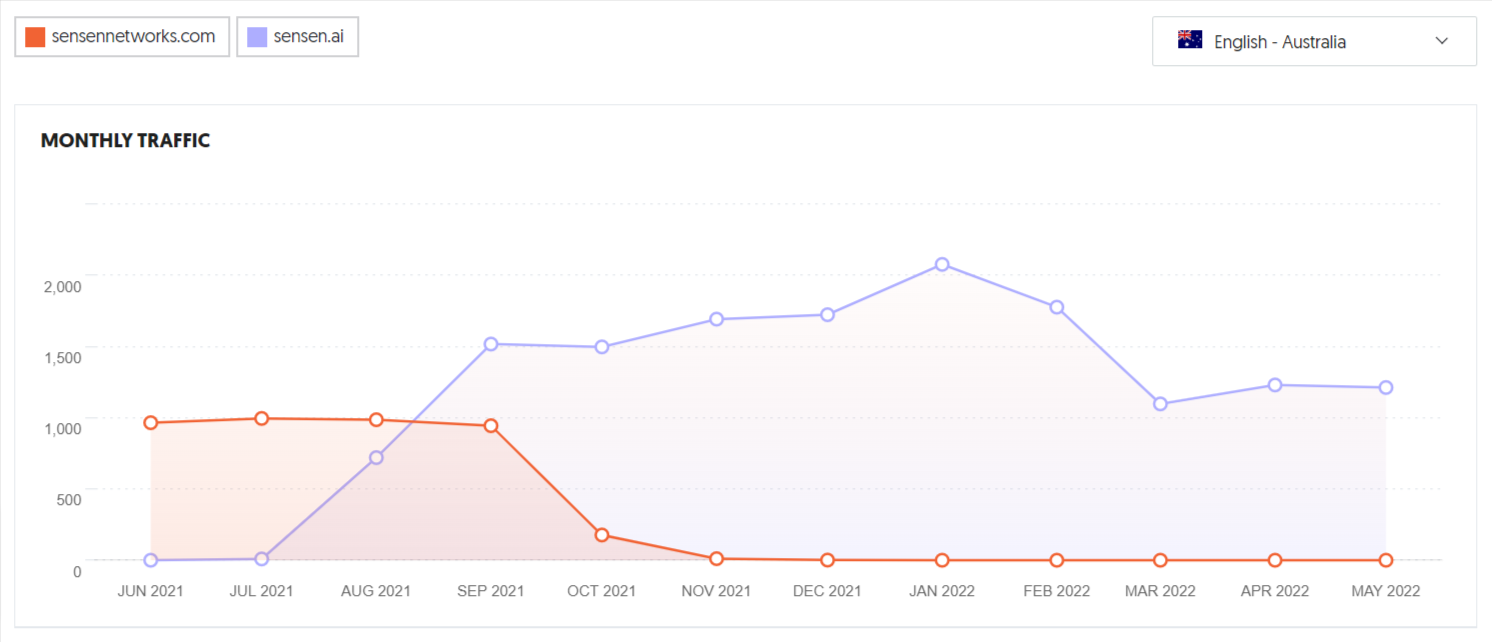 Digital Marketing Solutions Implemented
For Sensen Networks we implemented a custom digital marketing strategy that includes:
As part of a digital growth partnership with ABS, Sensen gets access to a dedicated growth manager who acts as a point of contact between the client's team and our expert digital marketers.
Sensen Networks shared their experience working with ABS: "I am very impressed by their commitment to complete the project while not letting unexpected bumps get in the way."
Ready to supercharge your website's organic traffic and leads? Partner with ABS today!
Considering to partner with a reliable SEO agency? Connect with our expert and discuss your digital marketing goals.
Sensen network reflected: "Since partnering with ABS, the website's key services pages engagement and organic traffic are seeing excellent improvement."
Check out our Web Development & SEO services to learn more about how ABS can help grow your business online.
Get a 1 on 1 SEO consultation with our experts and get a custom solution that fits your requirements.